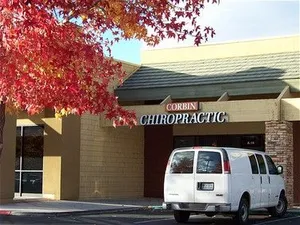 Celebrating 30 years
This month our family, friends and patients are celebrating my 30th year in practice as a Chiropractor. It has been an incredibly wonderful 30 years, being of service to all of our patients and the community. The stories over these 30 years amaze and humble me with the realization of the thousands of patients helped, who had suffered from back and neck pain, headaches, personal injuries and sporting injuries with non-surgical, affordably effective chiropractic care. I am even more grateful to have assisted patients to overcome illness and dis-ease, and other nerve related conditions such as: asthma, PMS, an infant with inability to thrive, digestive and allergy probllems, vision, hearing and swallowing conditions, etc.
As an honor to both the scientific and miraculous story of chiropractic, which is celebrating it's 116th year of modern-day care this year, I will share a little this month with you about the history of chiropractic. I hope you enjoy.
History
Egyptians, Mayans and Hippocrates
Did you know that chiropractic dates back to ancient times with the Mayans and the Egyptians, and the the earliest known "writing" of chiropractic was contributed by Hippocrates? He believed that if the spine was misaligned, it greatly contributed to the ill health of an individual.
Modern Chiropractic
The modern day school of chiropractic dates back to 1895, when Dr. Daniel Palmer adjusted a man that had lost his hearing 17 years prior. The story goes that prior to losing
his hearing, the man had heard something pop in his back. Upon the adjustment of the man's misaligned vertebrae his hearing was restored.
Honoring Dr. Daniel David Palmer - Founder of Chiropractic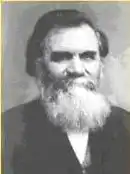 While the medical community criticized this new technique for healing the body, the people who followed in his footsteps found an amazing new way of curing illness and dis-ease. Dr. Palmer's theories are still discussed in the chiropractic industry today. Without the courage of this man's contribution to medicine in a time where he was greatly discredited, millions of people today would not be enjoying the life changing benefits they have had because of chiropracitc. The school named after Dr. Daniel David Palmer is still thriving today, as well as over 20 other chiropractic colleges and thousands of chiropractic students across the country.
Gratitude
I am grateful and honored to represent the philosophy, science and art of chiropractic I studied at Palmer College of Chiropractic and to apply the skills I developed over the past 30 years to help all of you and to make this world a healthier place.
Dr. Bradley S. Corbin, DC